Firm Members - Cline Law Firm Attorneys at Law
James M. Cline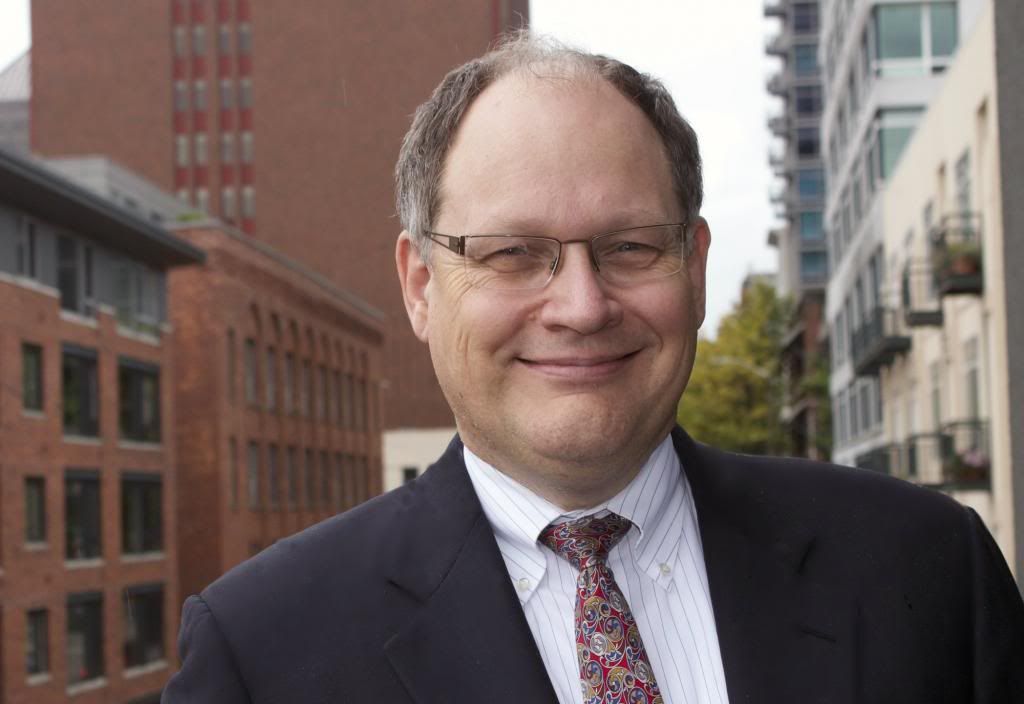 Jim received his B.A. with distinction in Political Science from the University of Washington in 1980, an M.A. in Political Science from UW in 1982, an M.A. in Economics from the University of Notre Dame in 1986, and his J.D. from the University of Notre Dame Law School in 1986.
After passing the Washington State Bar, Jim served as an associate in a Seattle labor law firm and as a Deputy Prosecuting Attorney for the King County Prosecutor's Office. Since leaving the Prosecutor's Office in 1990, Jim has represented law enforcement labor organizations throughout the state.
He has participated in hundreds of cases at every level of state and federal court and various administrative and arbitration tribunals. He has made over 30 appellate oral arguments between his appearances at the Ninth Circuit Court of Appeals, the Washington State Supreme Court and the Washington Court of Appeals. He has been involved in the negotiation of nearly 200 labor contracts. He has provided counsel in about 150 officer-involved shooting incidents. He has participated in 15 Washington State interest arbitration proceedings.
Jim is a frequent speaker and the author of numerous articles and two books: The Rights of Washington Public Safety Employees: Member's Manual and The Rights of Washington Public Safety Employees: Representative's Manual. He is currently planning and developing a number of other public safety labor law books.
Christopher J. Casillas
Chris is a 2003 graduate of the Seattle University School of Law, where he distinguished himself academically, graduating with the high honors of Magna Cum Laude, reserved for the top students in the class. Chris previously received his B.A. with honors in Political Science from the University of California, Santa Barbara in 2000. After joining Cline and Associates, Chris took a leave of absence in 2006 to attend graduate school at Cornell University in New York. While there, he earned a Masters of Arts Degree and Ph.D. in Government.
Chris' primary area of practice at Cline & Associates includes negotiating labor contracts and litigating various contract grievances and unfair labor practice charges. He has also developed an expertise in interest arbitration proceedings. Throughout his years at Cline & Associates, he has served as lead counsel in dozens of contract and interest arbitration grievance hearings, as well as unfair labor practice hearings in front of the Public Employment Relations Commission.
During the 2012-2013 academic year, Chris joined the adjunct faculty at Seattle University School of Law as a part-time professor. He was responsible for teaching a course on advanced Constitutional Law.
M. Katherine Kremer
Kate received her B.A. in Political Science from Fairfield University in 1983 and her J.D. from the State University of New York at Buffalo Law School in 1987.
After graduation from law school, Kate was admitted to the Pennsylvania Bar Association. She practiced several years at the Northwestern Legal Center where she was involved in a variety of civil litigation.
Kate has contributed to the Cline law practice since 1995. Kate's responsibilities include legal research and writing, litigation and preparation of statistical analysis reports for labor negotiations and interest arbitration. She is responsible for digesting and summarizing more than a 1000 labor contracts within the Cline and Associates database. She has prepared the Master Brief¯ that is the proprietary Cline and Associates brief used to develop interest arbitration arguments. She has testified a number of times about her database reports and is likely the most knowledgeable person in the state on the contents of public safety labor contracts.
Mitchell A. Riese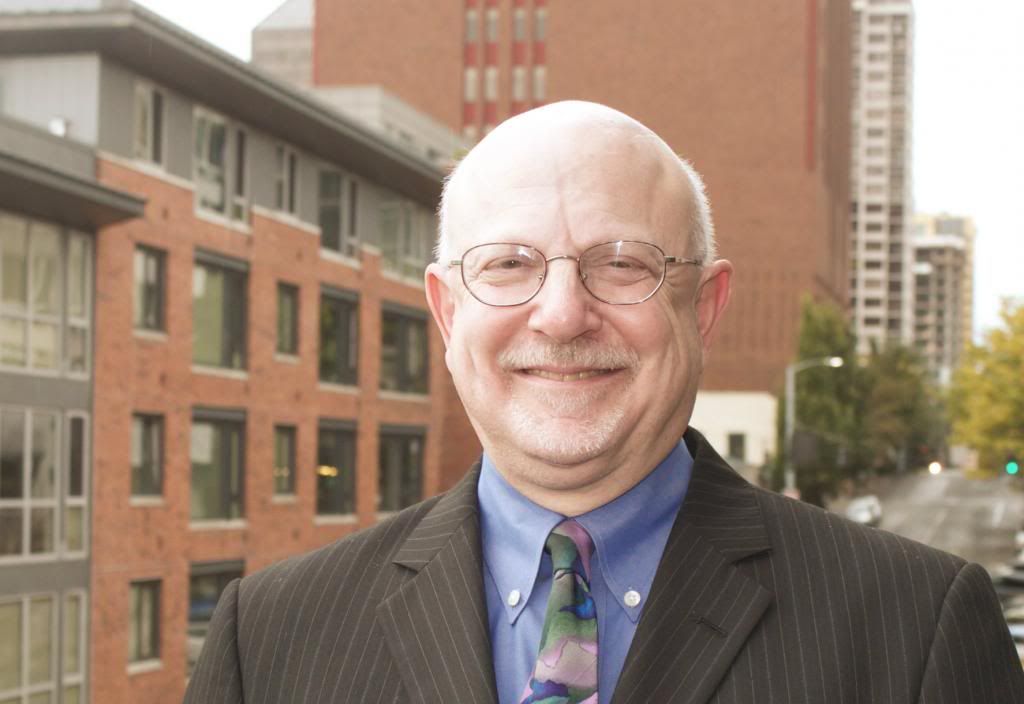 Mitch graduated from the University of Massachusetts at Amherst in 1978 with the degree in economics. After graduating, he moved west to the University of Oregon School of Law, where he graduated in 1981.
Mitch has had a distinguished career with over 30 years of wide ranging trial experience in both private law firms and in public and nonprofit entities. He is an expert in administrative procedures as well as in employment law. Prior to joining Cline Associates, Mitch had represented numerous employee/plaintiffs with excellent results. He has litigated in nearly all areas of employment law ranging from disability discrimination to wage claims. He is appeared at multiple levels of state and federal court and has had many jury trial successes and successful appeals including ones in the Ninth Circuit Court of Appeals.
Mitch continues his employment practice with Cline and Associates and is available to be retained by individuals for their own employment and civil rights issues. Mitch also contributes to the firm's labor practice and serves as the senior litigator in the firm's significant and complex litigation including arbitration discharge cases.
Therese Norton
Therese received her Bachelor of Arts with honors from Western Washington University.She received her law degree from the Seattle University school of law in May 2010. She was recognized for her academic distinction at the law school graduating cum laude and receiving the King County Bar Association award for Excellence in Labor and Employment Law.
Therese launched her legal career following 10 years working in the non-profit sector as a fundraiser and consultant. After graduating with honors from Seattle University School of Law, Therese worked as a law clerk and bailiff for the King County Superior Court Judge Mariane Spearman, and then for a small employment law firm before moving to Cline and Associates.
Therese joined Cline & Associates in March 2013. She is involved in special projects for Cline and Associates and participates in its litigation and employment law practice. In particular, her employment law practice areas include employment discrimination, hostile work environment, wage and hour, and unemployment compensation matters
Besides a busy law practice, Therese is committed public service. She currently serves on the Board of Directors for the Unemployment Law Project and volunteers for the LBAW/SGB Spanish Legal Clinic. Therese speaks Spanish, is trained in mediation, and holds certificates in business management and fundraising.
In her spare time, you will find her gardening, taking cooking classes, singing karaoke or walking her dog Lenny around Green Lake.
Erica Shelley Nelson
Erica received her B.A. in Political Science from Western Washington University in June 2001. She graduated from Gonzaga Law School in 2005, and participated as a member of Gonzaga's National Trial Team.
After graduation, Erica moved to California. She worked as a Bay Area litigation and employment attorney for several years before returning to Seattle in 2010. Her work experience in California included employment litigation, and public safety and civil rights defense work. When she returned to Seattle, she worked in litigation, where she furthered her focus on employment law before moving to Cline and Associates in 2014.
Erica is involved in the firm's labor practice, where she handles grievance arbitrations, unfair labor practices, and other Guild representation matters. Erica also continues her employment practice, representing employees in discrimination and other matters.
Erica has established herself as a prominent member of the Bar Association, including her repeated designation by Washington Law and Politics magazine as a "Rising Star." She has published several articles and professional works, including a chapter in the WSAJ Washington Employment Law Deskbook.
Erica enjoys running and physical fitness. Her achievements include running the Maui Marathon in 2001, and the Big Sur International Marathon in 2013. She also enjoys spending time with her husband, Mike and, two children, Elliot, and Henry.
Anneke Lee
Anneke Lee is the firm's senior paralegal. She received her BA in Criminal Justice from Washington State University in 1997, and AAS in Paralegal from Highline Community College in 1999.
Anneke joined Cline & Associates in 2013. She has many years of experience in various areas of litigation support. Anneke oversees the case management of the firm's litigation matters.
She is a member of Sigma Kappa Seattle Alumnae and Half Fanatics running club. In her spare time she likes to hike, tend her vegetable garden, and run half-marathons and other races in the local area.
Donna Steinmetz
Donna is a paralegal at Cline & Associates, but splits her time between providing legal support to the partners and the firm's marketing. She is also editor of the firm's website, newsletter, and three blogs. Donna was born in Orange County, CA, and spent the majority of her early life overseas on the small island of Okinawa. She obtained her paralegal certificate through North Seattle Community College and has experience in complex litigation.
In her spare time, Donna enjoys action photography, writing, and is a huge hockey and football fan. She is currently working on her second novel.
Marga Bueno
Marga is the Office Manager at Cline & Associates. She is a recent graduate of Seattle Pacific University with a Bachelor's in Sociology and a minor in Psychology. Marga is primarily responsible for the administrative functionality of the office, in conjunction with assisting in special projects as needed.
Marga was born and raised in Manila, Philippines. She received her Associate degree in Communications from Shoreline Community College while part of the Running Start program in high school. Marga graduated from SCC on the Dean's List and is a recipient of the Transfer Achievement Scholarship Award at Seattle Pacific University.
Darrah Hinton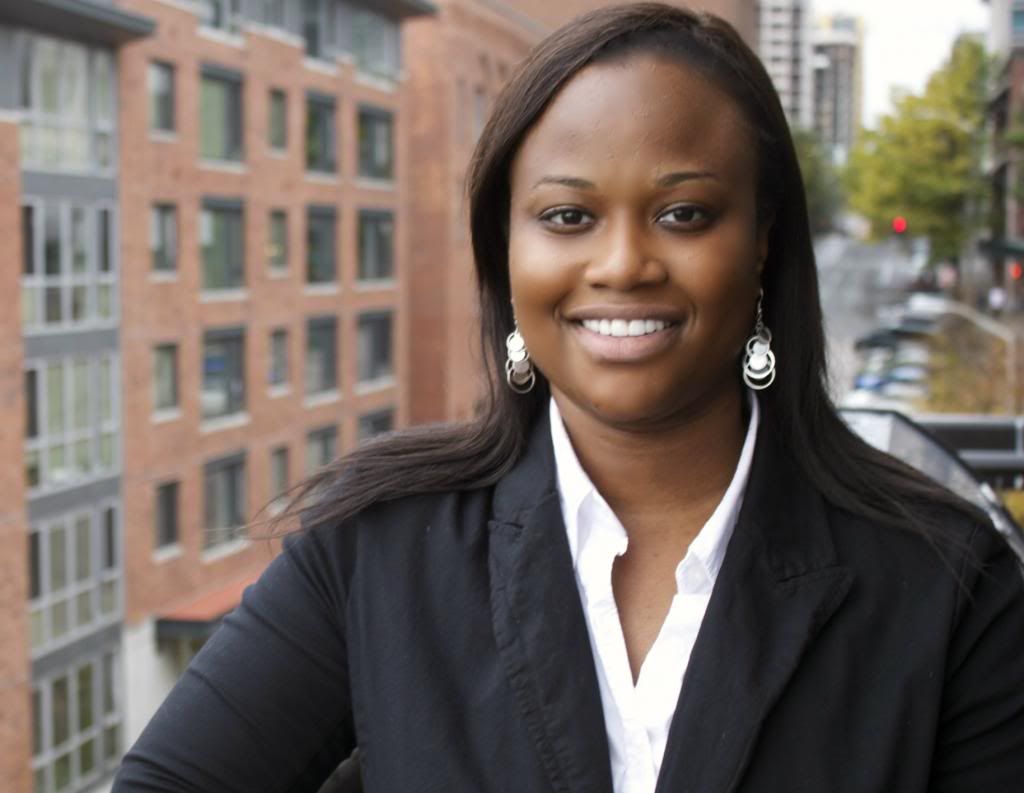 Darrah worked for Cline & Associates for four years before leaving to attend Seattle University School of Law where she is a first year student. She now serves as a consultant for Cline & Associates managing the Firm's Briefbank Project.
Darrah is originally from Anchorage, Alaska. She graduated from Seattle University with a Bachelor's in English. Darrah distinguished herself during her time as an undergraduate and was a 2010 winner of the Seattle University Leadership Award and and 2011 Hall of Fame inductee.
Jordan L. Jones
Jordan is a law clerk at Cline & Associates. He performs a variety of legal services for the firm, including assisting our attorneys with litigation and researching and authoring articles for our Police and Fire Labor Law Blog and our Washington Labor and Employment Law Blog. Jordan received his B.A. in Political Science from Western Washington University in 2012. He is currently a third year law student at the University of Washington School of Law and will graduate in June 2015.
While in college, Jordan interned for the Federal Bureau of Investigation (FBI), Seattle Division, where he obtained a Top Secret security clearance. At the FBI, Jordan assisted agents with criminal and national security matters. During law school, Jordan has externed for the U.S. Attorney's Office, Western District of Washington, where he worked on criminal and civil litigation.
Kasey Burton

Kasey is one of Cline's current law clerks. Though she grew up in Arizona, Kasey obtained her BA from the University of Washington in Political Science, graduating with distinction. She is now a third year student at the University Of Washington School Of Law. During law school, she has volunteered at legal clinics including a domestic violence agency and the Unemployment Law Project.

Her current work with Cline and Casillas involves not only work on the firm's law blogs, addressing disability, FMLA, individual rights, and discrimination issues, but she is also undertaking research and writing, including research related to a forthcoming update of The Rights of Washington Public Safety Employees.